FEATURED POST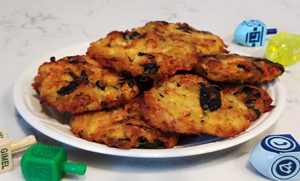 Hi busy moms, dads, and all caregivers,
Unlike a lot of other Jewish holidays that can be more restrictive, Hanukkah, the festival of lights, is a fun holiday for the kids filled with eight nights of gifts, gelt (chocolate coins), jelly donuts, and my favorite potato latkes. Hanukkah falls around the winter holiday season when it could be really tough to eat healthy with all the festivities and yummy temptations.
Subscribe To Our Newsletter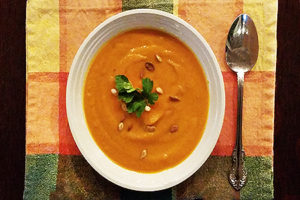 When the temperature starts to drop, there is nothing like a bowl of hot soup to warm you up! I love making this Butternut Squash soup and it make it regularly for my kids in the fall and winter. This creamy vegan soup is full of antioxidants, a great source of vitamin A and C and a good source of fiber.