FEATURED POST
I got my first one-star book review and couldn't be happier about it!
Hi busy moms, dads & caregivers,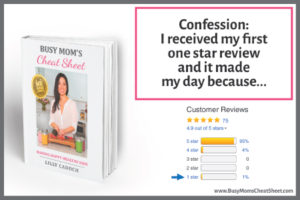 For those are new to my blog, I published my award-winning parenting book, "Busy Mom's Cheat Sheet: Raising Healthy Happy Kids" to share with all busy caregivers the tools I learned (many times the hard way!) to raising happy, healthy kids. It warmed my heart to hear such positive reviews and feedback on how this book simplifies a lot of valuable actionable information in a very accessible and easy-to-understand way. It made those countless late nights writing worth-while!
Subscribe To Our Newsletter
Roasted Chicken & Potatoes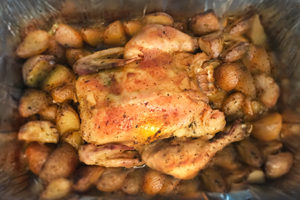 This is a classic roast chicken dish that has been passed down from my grandmother to my mother, to me and now to you! Growing up, my mom always made this dish for holiday occasions and I love that I am carrying on this tradition with my family. One of the star ingredients in this recipe is Turmeric, which is packed with nutrients and antioxidants. Turmeric contains curcumin which is anti-inflammatory. It is important to include anti-inflammatory foods in your diet since chronic inflammation can lead to a host of conditions and diseases.