One of the toughest things to get used to, coming off of summer, is getting back into the routine of preparing school lunch and snacks. At the end of a work day or long day with the kids, the last thing I want to think about is packing food for all of us (since I like to bring my lunch to work too). I found that planning is key to making it as easy as possible.
For me, this means taking some time over the weekend to discuss lunch options with the kids and prep as much as you can before the week begins.
Don't have time to read the entire blog, scroll to the end for my 5 Essentials to Packing a Healthy Lunch Cheat Sheet!
Busy Mom's Top 5 Essentials to Packing a Healthy Lunch:
1. Ditch the juice boxes and choose water! According to the American Heart Association, the average American consumes 52-80 grams of added sugar per day vs. recommended range of 12-36 grams daily. For children, the recommended range is even lower with the limit for kids 8 and under being 8 grams and 20-32 grams for kids 8 and over. To put this into perspective, just one 8 fluid ounce juice box can contain between 15-30 grams of sugar! A good cheat sheet metric to help you gauge how much water to drink is to drink ½ oz. to 1 oz. per pound of body weight. So if a child weighs 50 lbs., s/he should drink 25-50 oz. water per day. Did you know that all water isn't created equal? Check out this water experiment video my son and I did to test commonly water brands. Get ready to be shocked at how some of the water we drink fared, we were!
2. Get your kids involved in the lunch prep process. I've found that when I get my kids involved in the prep process, they are more likely to eat what we pack. This starts with getting their input in picking their lunch box. I'm loving the Yumbox right now since the compartments make it easy to include variety in their meal and helps with portion control. The kids chose their lunchbox color and enjoy choosing what goes in what compartment and are more likely to try new items to fill up the compartments. Also, sitting with them as you create a grocery list to plan the lunch menu for the week helps too.
3. Pack a fruit and/or a vegetable and ask them to eat that first. I try to pack at least 1 fruit and/or 1 vegetable in their lunch and ask that they eat that first in case they run out of time, I know they are eating the good stuff. Don't think I don't check what comes home and what is left uneaten! Coupling the fruit/veggie with a dip makes it more fun for kids to eat them. So if I pack carrots, grape tomatoes or sliced peppers (the three veggies my kids are loving these days), I include hummus, white bean or yogurt based dip with it. My kids love most fruits, and I try to include yogurt as a dip, or hazelnut spread as an occasional treat, more on that later. Click here to find out more on how to make homemade yogurt that is delicious, so easy and a lot less expensive than store bought brands.
4. Keep a log on the main course items kids enjoy and rotate them. It took a long time to figure out what each kid likes to eat and while I do like to spice things up and try new things here and there, it is much easier to pack a healthy lunch if you have a handful of go-to staples you know they will eat. So for my son with a saltier palette, I pack a quesadilla or wrap as the main course. His go-to is either cheese, black beans & cheese or chicken & avocado. For my son with a sweeter tooth, one of his lunch favorites is a sandwich with nut butter, honey, and sliced bananas. Check out my video recipe demo for sweet & crunchy toast which is also great for breakfast or snack as well. Packing dinner leftovers in a thermos is also a great option especially in the cooler weather.
5. Give your kids the snacks they love without the guilt! During my family's journey to healthier eating, there were a few items that were so hard to remove from our pantry and items that my kids still crave. The top two were Nutella and Doritos. Nutella has over 21 grams of sugar per serving, artificial flavors and most likely contains GMO's from the sugar and soy ingredients. Nutiva Company has an organic hazelnut spread called Nutiva Classic that contains 40% less sugar than the leading brand and 450 mg Omega 3 per serving. My younger son loves when I pack him fresh strawberries with Nutiva Classic dip. Doritos contains artificial colors, artificial flavors, MSG and most likely contains GMO corn. Honchos made by Deep River Snacks are tortilla chips that are organic, contain no GMO or red dyes and are made with real ingredients. They come in 3 varieties: Nacho Cheese, Ranch, and Peach Habanero. My older son loved the nacho cheese flavor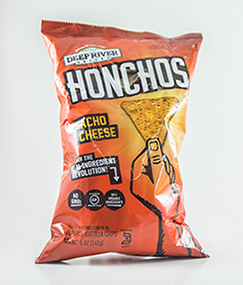 and my younger son preferred the subtle taste of the Ranch. They both said that if I bought Honchos, they'd stop bugging me about buying Doritos. I was so excited to find healthier replacements for both and my kids love when they find either in their lunchbox.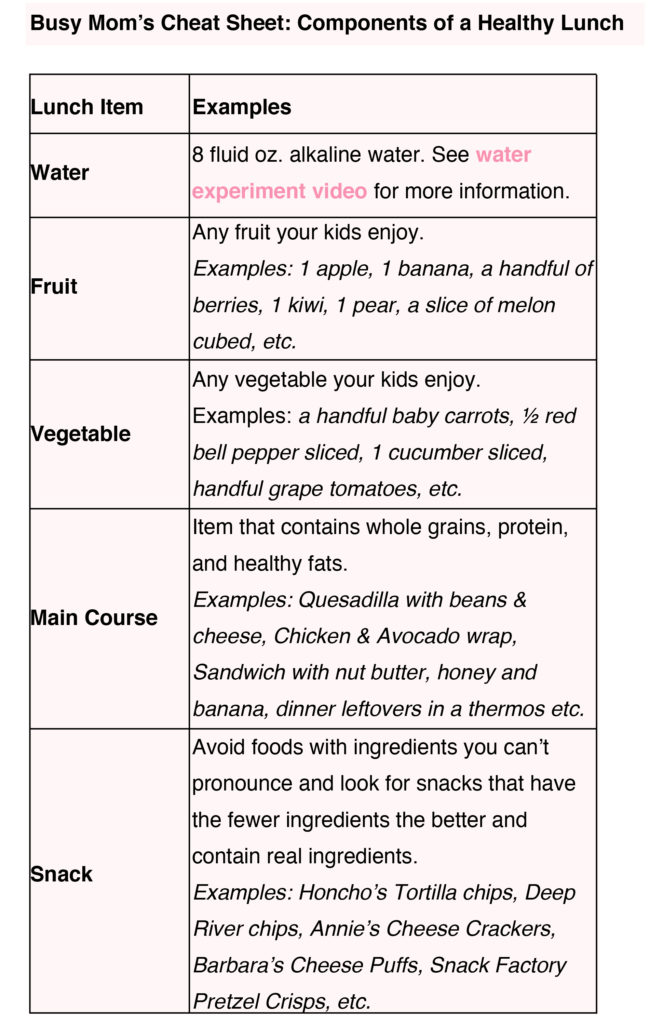 To get my 'cheat sheet' on how to raise happy healthy kids and teach your kids the tools to have a healthy body and a healthy mind, check out my book, "Busy Mom's Cheat Sheet." If you want to get free recipes, inspiration and tips delivered to your inbox, sign up for my free newsletter on the top right hand side of the page.
Disclaimer: I received a complimentary sample of Honchos chips for the purpose of a review of the product. No compensation was received. All opinions expressed are my own.